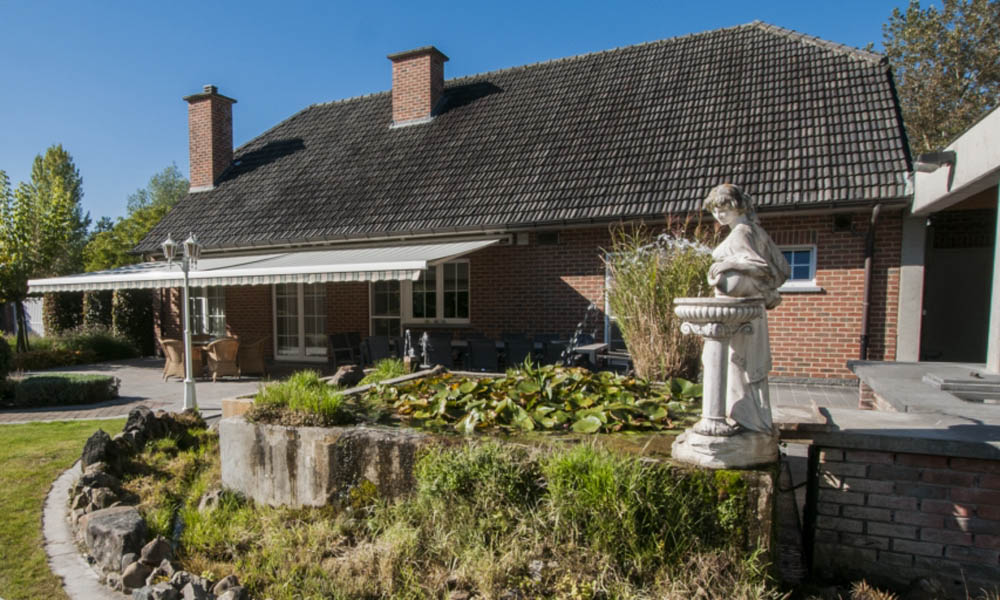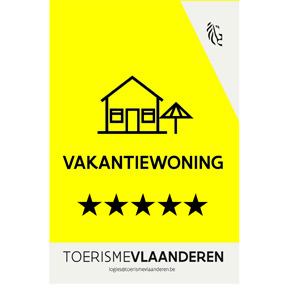 This house was built in 1995 by the family Schoofs, who lived here until the beginning of June 2015.
At the end of June 2015 we bought this house and in just 3 months' time, we did the necessary adjustments and modifications, to turn this House into a luxurious holiday house with spa.
Just before the opening we received from the Department of International Flanders a 5-star rating.
'T Kasteelhof is located in a small village, in the Belgian province of Limburg (Hesbaye region) and was merged in 1971 just like the other 11 communes, to the municipality of Heers. Veulen counts 437 inhabitants, and has a surface of 3.81km² and is situated in the north of the the village of Heers, along the road to Borgloon.
The holiday apartment is located in the middle of nature, and woods with the castle of Heers and Veulen, on walking distance.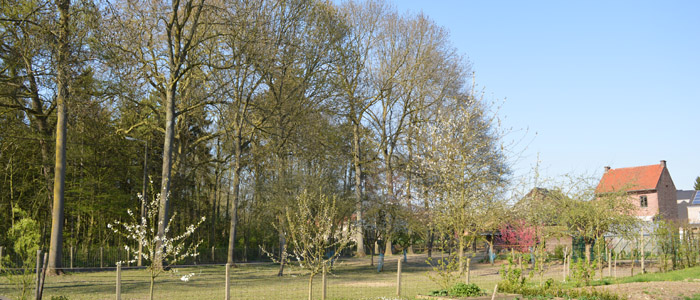 Heers view
The surroundings are very quiet and't Kasteelhof itself is fully located in the cycling routes.
'T Kasteelhof is also located in the Fruity Hesbaye area, the second largest fruit region of Europe with many sights such as, 
- Beautiful landscapes
- Castles
- Square Farmhouses
- Bike-hiking and mountain bike trails
- Haspengouw Route for car and vespa
- Wineries
- Cozy restaurants and brasseries with their local products, and their nice terraces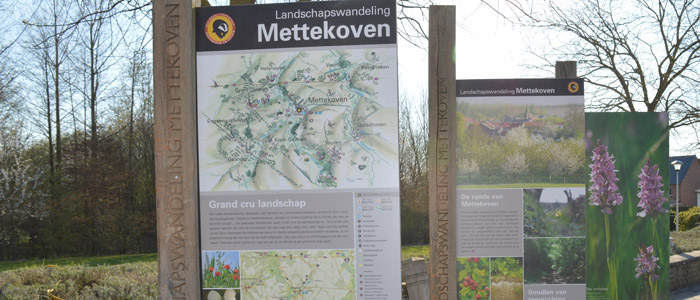 A stoned wall fence around the villa, give you of course 100% privacy, and you can fully enjoy our many facilities:
Our location is easy to reach via: 
- Motorway E40 Brussels Liège, with exit Waremme (10-minutes)
- Or the E313 Antwerp - Hasselt (exit Hasselt Eastern, Tongeren), about a quarter of an hour.
- 'T Kasteelhof is also located near (+-2km) of the shopping center of Heers.
'T Kasteelhof also has a very good and central location close to other interesting cities:
- Tongeren 15 minutes
- St-Truiden 10 minutes
- Hasselt, Genk, and Liege about half an hour
- Maastricht 45 minutes
- Airport Bierset Liege half an hour
- Airport Zaventem Brussels 1hour